In a Sales funnel, the Core Offer is your flagship product or service. It is what you want your company to be known for.
Your business's core offer is usually where most of your revenue comes from. However, this might not be the case sometimes.
Your core offer might be affected by external factors like competition or even internal factors such as poor marketing strategy or poor customer relations.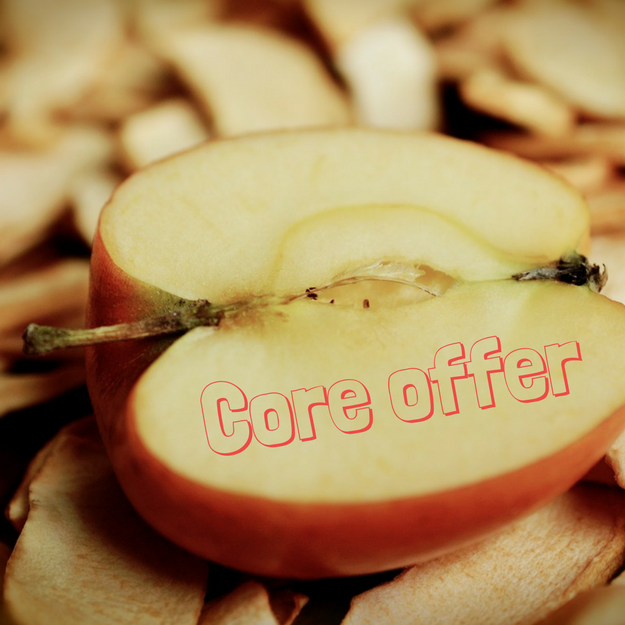 How to enhance your Core Offer
As a business owner, staying profitable and relevant in a highly competitive market should be your aim. And to achieve this, you must undertake strategies that will fine-tune your core products. This is made more difficult to achieve if you offer too many products.
Here are few suggestions to help you enhance your core offer:
Identify and focus on your core offer
It is essential that you identify your core offer if you offer many products. Although doing this may be difficult, tracking your sales and determining which of your products are the top sellers can help you make headway.
If you haven't been tracking your sales, you should analyze your competitors and determine what core product(s) you can offer to stand you out. You should then test and iterate your results to determine if it is worth it.
2. Market your core offer
There are several ways to do this:
Organic traffic is the most widely used marketing strategy. It involves you researching profitable keywords, creating contents to target those keywords and optimizing your website's SEO.
Content marketing involves you initiating pay-per-click campaigns so that you aren't always competing for rankings on search engines.
You can also consider using Google AdWords to boost your core products or use social media and Facebook ads.
3. Offer a tripwire or lead magnet
Having an attractive product/service isn't all that matters in digital marketing. To build your business, you will need to overcome the trust barrier. This is where the tripwire or lead magnet can come in.
A lead magnet is simply a free value you offer to convince prospects to join your email list (i.e., give you their email addresses). By using offering your prospects the lead magnet, you will be able to maximize the number of targeted leads you are getting for an offer.
On the other hand, a tripwire is an irresistible, and low-risk paid offer aimed at getting you more customers on the front end. Even though both tripwire and lead magnet can help you get more customers, going for the latter is more attractive. This is because the tripwire has the potential to turn your leads into customers upfront and also allows you to break even on your traffic. Most of the time, a lead magnet will only enable you to convert leads to customers on the back end.
Learn how to create Successful Sales Funnels!