Why work with Just in Time?
Saves your Time
Do you find yourself time-poor? Overwhelmed? Feel like you have to constantly be "on"? Just in Time can take the pressure off, giving you more time and space for serving your clients, studying or larger business projects.  We'll do what you wish you had time for! So, stop just keeping your head above water and let's make your business flourish.
Expertise
Are you procrastinating with tasks that don't fall into your skill-set?  Struggling with figuring out aspects of your business that you're not trained in? We have experience and expertise in Digital Marketing, Social Media and Systems Thinking. We'll come up with a strategic plan, "get stuff done!" and take the load off your shoulders.
Efficiency
Have you found yourself unfocused and disorganised? Would you like to relax – knowing that business systems and structure are in place to support your business? Would you like to feel confident with a plan to move you forward? We will be a game-changer for your business keeping your online presence consistent, authentic and engaging.
Quality Accredited
Just in Time Virtual Assistant has been successfully accredited through the AAVIP Quality Virtual Business Program.  Rachel  Dool was the first person in Australia to achieve this for her business.  This program is unique because it is the only program worldwide that accredits the business rather than the individual.
"Virtual Professionals who participate in the AAVIP Quality Virtual Business program improve their customers experience via systems, processes, policies, culture, risk management and professional development.  All being aligned with customer service." Liz Parker – CEO 121Temps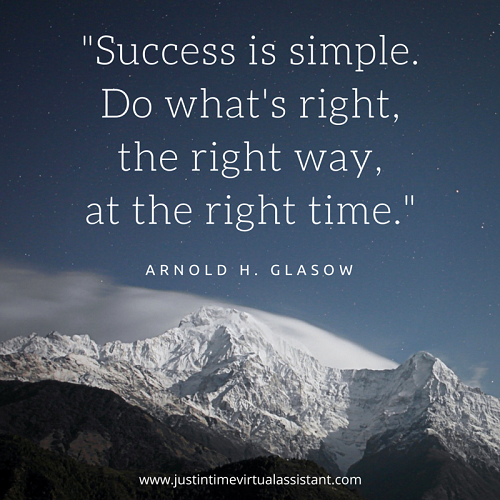 Our Passion = Your Success
Just in Time was founded on 2 things – a love of the Health Industry and a love of organisation.
We understand the health business, use systems thinking and work closely with you to meet and exceed your needs, and reflect your brand consistently and authentically.
Our goals are to motivate, innovate and enable. We'll save you time, make you money and give you back a love for your business – by spending more time working in it rather than on it!!
Whether your business is new and just getting up and running or established we will add value, expand or improve your online presence and help you grow with structure.