Just in Time's Code of Conduct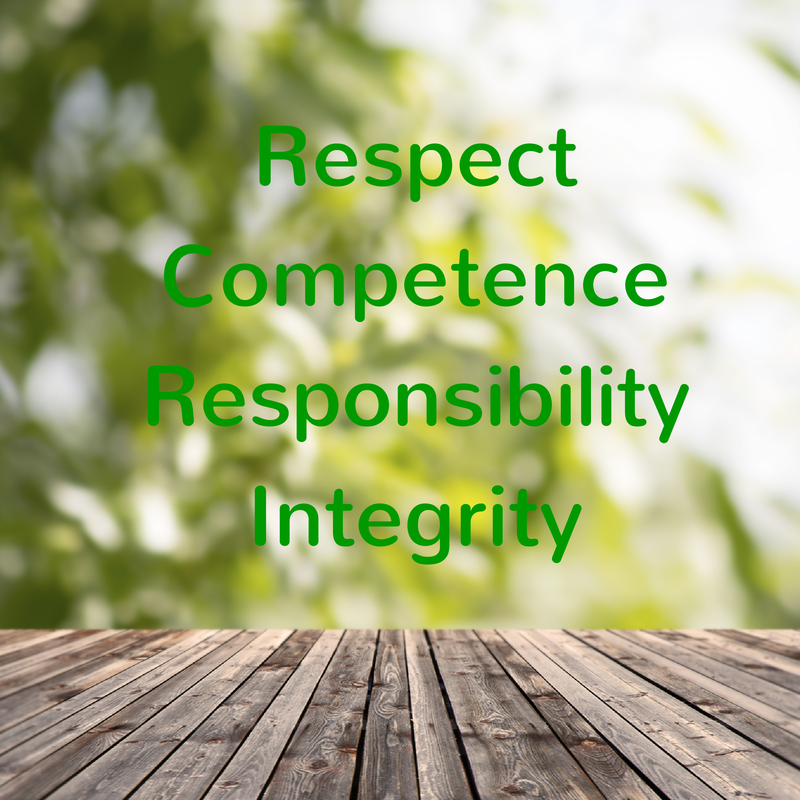 I am associated with VA Placements and as such am bound by their Code of Ethical Conduct
The Code of Conduct includes
Respect
Virtual Professionals accord appropriate respect to and promote the development of the fundamental rights, dignity and worth of all people. They respect the rights of individuals to privacy, confidentiality and autonomy, consistent with other obligations and with the law.
Competence
Virtual Professionals strive to ensure and maintain high standards of competence in their work. They recognise the boundaries of their particular competencies and the limitations of their expertise. They provide only those services and use only those techniques for which they are qualified by education, training or experience.
Responsibility
Virtual Professionals are aware of their responsibilities to their clients, to the community, and to the society in which they work and live. Virtual Professionals avoid doing harm and are responsible for their own actions, and assure themselves, as far as possible, that their services are not misused.
Integrity
Virtual Professionals seek to promote integrity in the virtual assistant industry. Virtual Professionals are honest, fair and respectful of others. They attempt to clarify for relevant parties the roles they are performing and to function appropriately in accordance with those roles.