Email subscription is one of the most common methods of generating traffic in digital marketing and list building is essential. However, most visitors to your web page won't just join your email list for no reason. They need to be incentivized to share their email address.
Using such language as "Subscribe to our free newsletter" won't do the magic. Some readers may sign up if they see value in the service you are offering, but overall the conversion rate will likely be less than 1%.
This is why you need a lead magnet.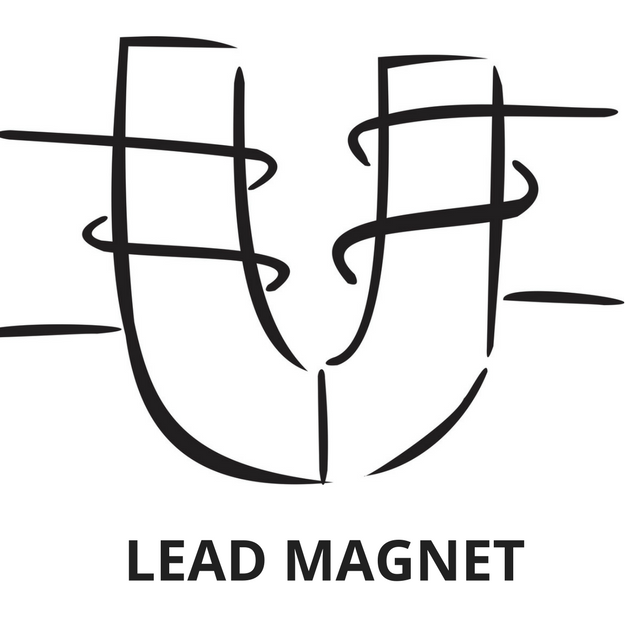 What is a Lead Magnet?
A lead magnet is a free offer on your lead generation page to incentivize prospects to give their email address or other contact information. A lead magnet could be a free guide or report, a checklist, a whitepaper, a discount code, or something else.
The primary function of a lead magnet is to inspire people who are visiting your website to get on your email list. The idea is that, once you win over your leads with the lead magnet, you will be piquing their interest in your core offers and starting your relationship with them on a positive note.
Types of lead magnets to use
A guide/report
Guides and reports are the most commonly used lead magnets online. Guides are usually used at the nurturing part of sales funnel for educating prospect on why they should buy a product. Reports, on the other hand, are used mostly in industries that rely on data, statistics or research.
An example of a free guide is The Introduction To Growth-Driven Design offered by Hubspot.
An example of a free report is The Comprehensive free reports on video production offered on Videomaker.
Cheat Sheets
A cheat sheet is a list of useful ideas aimed at achieving a certain objective. Cheat sheets are designed such that they are direct and concise. They are not usually as long as reports or guides and are often one-paged. A good cheat sheet removes the need to think because it includes plenty of actionable data.
A good example of a cheat sheet is The Ultimate SaaS Metrics Cheat Sheet by ChartMogul.
Toolkits
Toolkits are another popularly used lead magnets. They provide one piece of reference material for prospects to use at all time, without having to track down all of those tools on their own. They can also help you generate additional revenue for your business through affiliate marketing.
Syed Balkhi offers what he calls "My Tool Box for Success" in exchange for emails.
Discount code/Coupon
The discount code is another type of lead magnet that you can use if you sell digital or physical products. This involves you offering an exclusive discount code to inspire prospects to join your email list.
A good example of a digital brand that offers discount code is UK-based e-commerce tea site All About Tea.
Free Trial
If you are a software company, you can also offer a free trial on your premium software for a particular period.
For instance, Bidsketch (a proposal software company) mandates visitors to enter their emails, before they get a free-trial.
You can also learn from Netflix's 30-day free trial.
Other types of lead magnet you can use include:
A Slideshare presentation
A Quiz/Survey
A Web App
A Podcast Pdf Transcript
A Worksheet/Workbook
A Checklist
A Course/Webinar
What makes a good lead magnet?
Results: Ensure that your lead magnet moves your prospects closer to achieving the desired objective.
Relevance: Your lead magnet should be targeted to the right prospects. You do not want to offer something that doesn't match the needs of visitors to your website.
Authority: Make sure that you deliver contents that confirm your expertise in the particular niche.
Specificity: Ensure that you tell readers exactly what they will get by downloading your lead magnet. For instance, you should title your free offer "5 Steps to Grow Your Email List" rather than "Growing Your Email List."